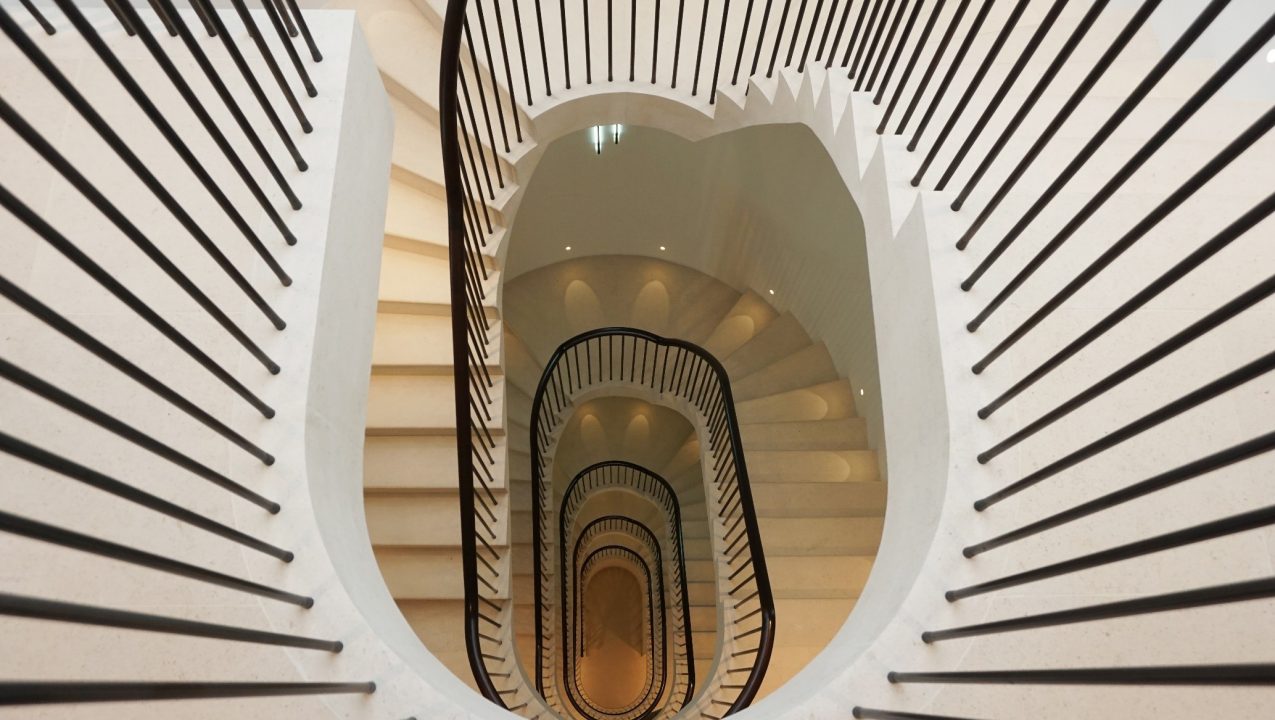 What Is – A Vice Staircase?
A vice [or sometimes spelt vise], is a French term for a twisted or spiral stair inside the core of a column.
The vice, or spiral staircase, is an appealing design for buildings because it is compact, efficient and occupying minimal floor space when compared to alternative staircase designs.
Vice staircases are seen in any areas where there are towers, the need to save on floor space or in areas where the staircase has been built around a narrow column, or column space. .
What Is A Vice Staircase, by Precision Timber Handrails
Vice staircases can be finished in wood, stone or metal. Traditionally the designs tended to start at the bottom and to clockwise, now they tend to be more anti-clockwise in design (as the images and video show). This tends to come from the days when the traditional ones belonged to castles and other narrow towers and needed defending in times of conflict. Now they tend to flow the other direction.
Vice Modern And Traditional
At Precision Timber Handrails we have designed many vice (spiral) staircases for clients using both the staircase layout and space to work in, then we use our experience to design the perfect handrail system (balustrade) to compliment the staircase construction.
On our Pinterest account we have set up our images boards around our feature pieces and galleries. These images below are from our 'vice' board, please click to see others and browse our other boards.

Our handrails are made at our factory in Stoke-on-Trent, Staffordshire, where our staircase wood-turning business can run your entire project. From precise measurement on site using state of the art measuring equipment to designing it up on our top of the range 3D CAD software. Using sustainable wood sources we are FSC registered and will always advise on ethical environmental sourcing without compromising on the quality or look of the work.
If you have a project forthcoming, either your own property or you may be sourcing work for a client, we will be pleased to hear from you. Please use the contact link below or call us today and we will be glad to hear from you.
So, if you would like to see more examples of vice and spiral designs, as shown on our Instagram account, then contact us today.
If you are an architect, interior designer, project manager or building restorer, please contact us to see how we can help you with your project, or bookmark us for when you do need an estimate.
All images on this page and video are from our own installations (and some stock photo's to highlight elements), manufactured at our location and designed by us/with the client.
What Is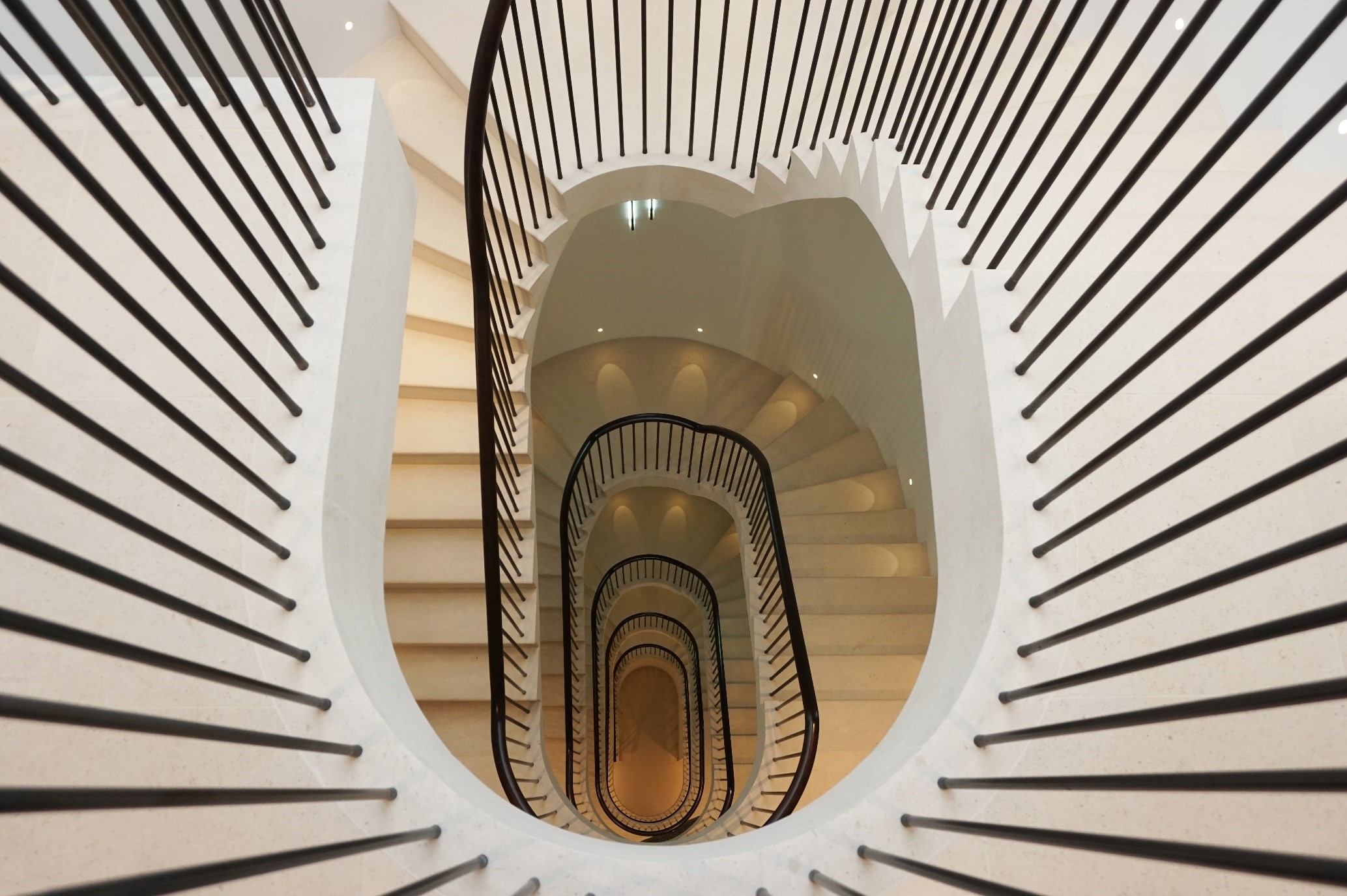 What Is A?
Our What Is Range - Understanding Staircases & Handrails
A vice [or sometimes spelt vise], is a French term for a twisted or spiral stair inside the core of a column.
Clive Durose
Clive Durose Ltd
Precision Timber Handrails
Publisher Logo