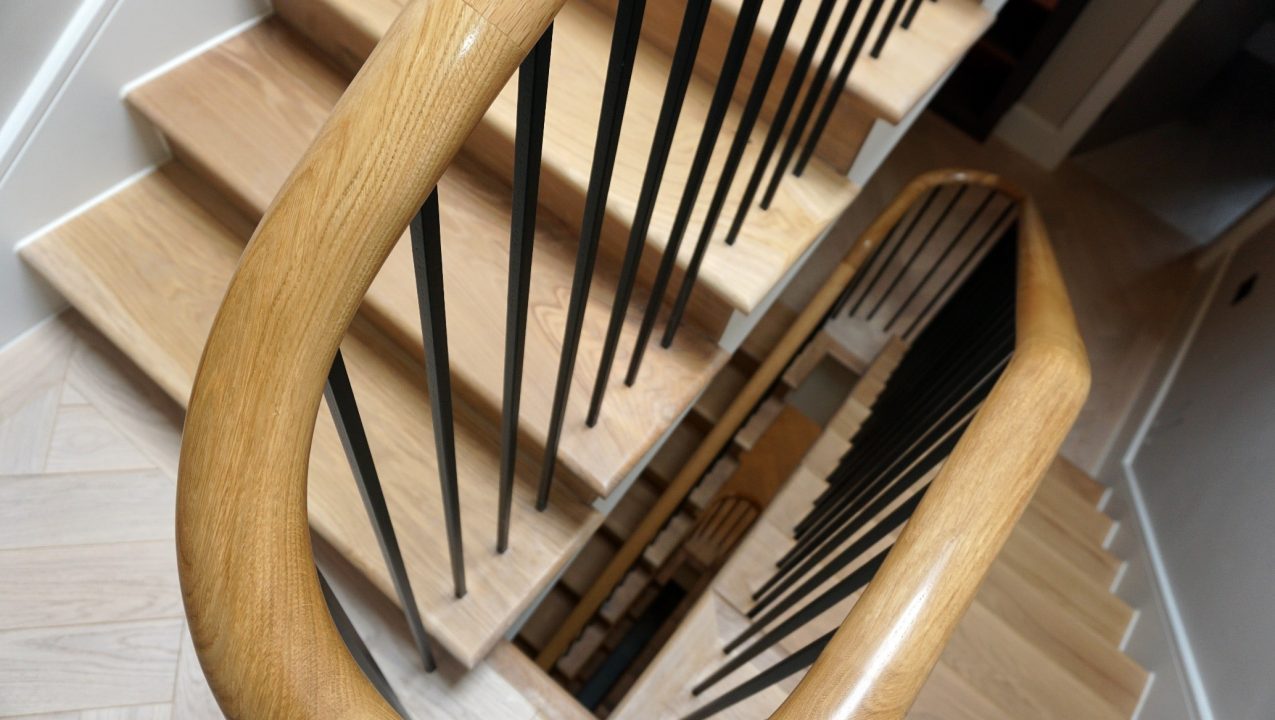 Northern Design Awards Finalist Features PTH Handrail
A beautiful Wilmslow property has been nominated as a finalist for the Northern Design Awards. The property features our elegant continuous European Oak handrail spanning through 7 floors. The golden Oak handrail adds a warmth and craftsmanship to this exquisite property.
To take a better look at this project please click here.